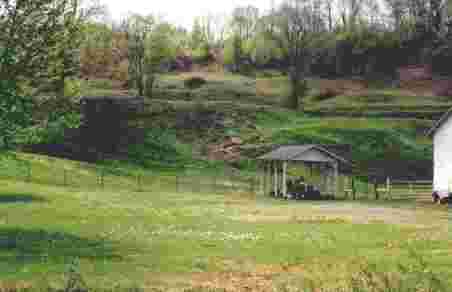 Hollow spot with rocks on side of the hill where Vernon Furnace stood.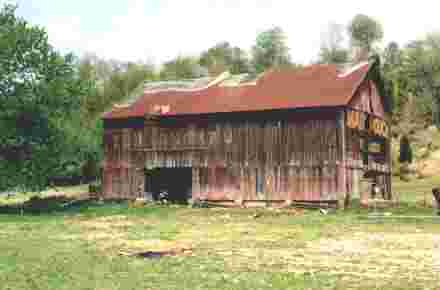 The large barn for Mount Vernon Furnace where horses, mules, and oxen were stabled has almost completely fallen down. Just the lower half of one end remains standing. Note: This is probably the last picture taken of the last half of the barn before it finally fell in 1998. It is too bad that someone didn't save the barn as it was the barn that John Campbell used as a stop on his Underground Railroad (used to secretly move slaves to freedom). A historic site.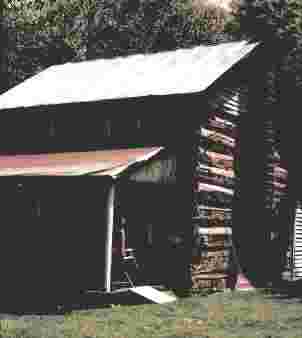 Two story log cabin for workers at the Mount Vernon Furnace. Shortly after this photograph was taken, the cabin was burned down and the remains removed.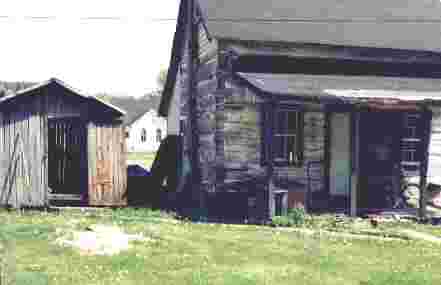 Single story log cabin for workers at the Mount Vernon Furnace. This was the last photograph of the building before it was disassembled and moved to a new location for a hunting lodge.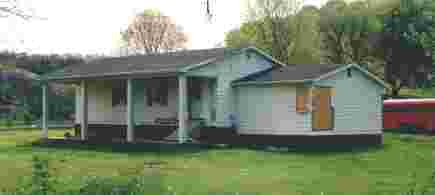 The corn crib for Mount Vernon Furnace had been made into a house.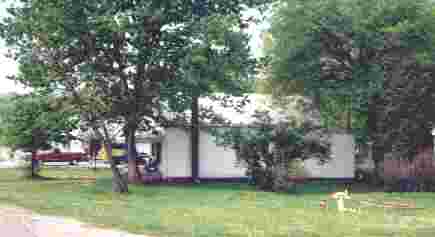 Grainery for Vernon Furnace that has been made into a house. This is one of the last pictures of it before it burned down.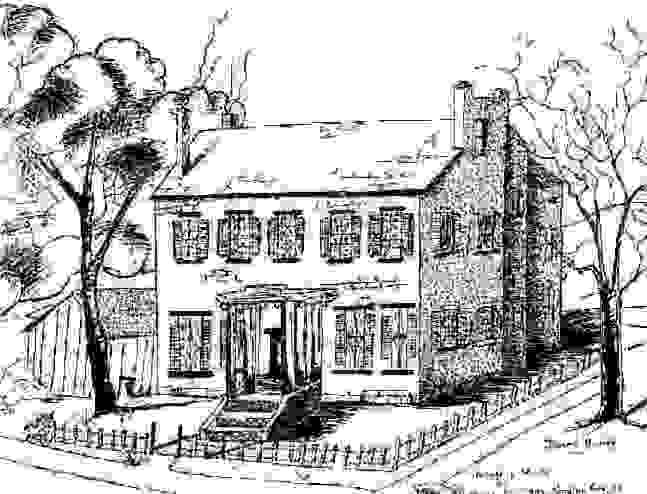 A sketch of the iron master's home by Janet Bundy. I was fortunate to visit with a former owner of the home and he gave me the sketch. It may be interesting to note that it was in this house that one of the iron master's daughters was burned to death from a falling or exploding chandelier. By the fact that the father could not save the girl from the fire would indicate that perhaps the chandelier may have fallen on the girl. Nevertheless, the girl died from her burns soon after and the burn marks on the floor by the front door were there until the house was dismantled. The dead girl's sister put off her wedding for a year after that.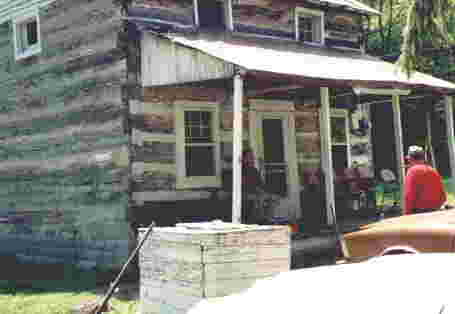 Worker's 2 story log cabin showing well at Mount Vernon furnace.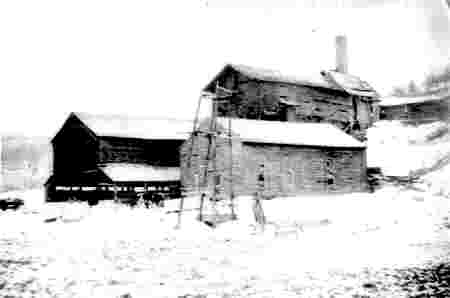 Mt. Vernon furnace in operation. The building in the foreground is the old foundary where the iron was made into stoves before it was hauled to Hanging Rock for shipment by boats on the Ohio River.
---