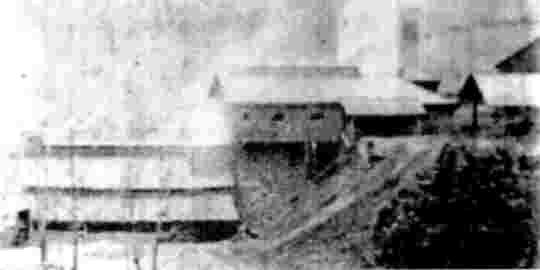 B&W photo of Pine Grove Furnace Built in 1828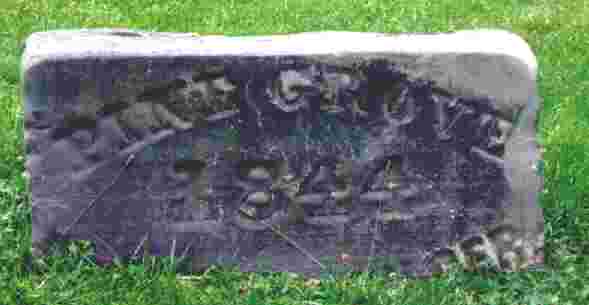 Cap Stone placed at top of tap hole arch when the furnace was rebuilt by D. E. Ritter for Robert Hamilton in 1844. It is currently located at the country club by a summer cottage.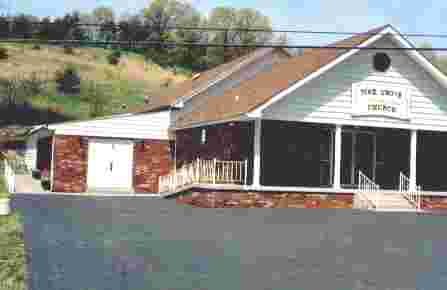 Pine Grove School is now being used by Freewill Baptist Church. The middle section of the church was the school. It should be noted here that the Catholic Church used the third floor of the company store as a Catholic School until such time as they could build a school house.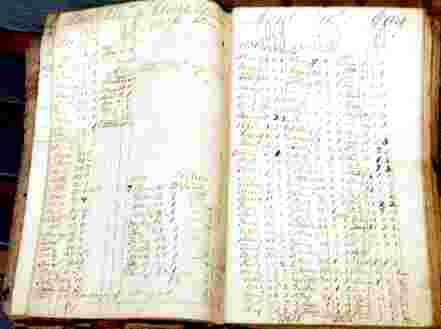 Photo of actual ledger of Pine Grove Company Store for year of 1831. Ledger owned by Mrs. James Richendollar, Hecla, OH.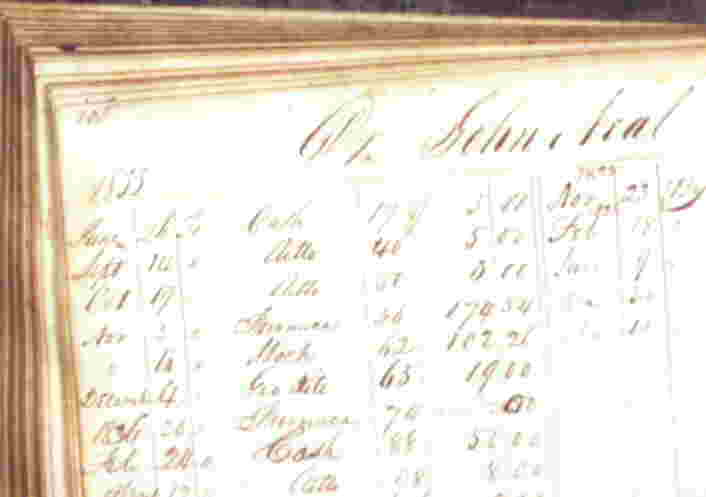 Close up of actual ledger used at Pine Grove furnace in 1835.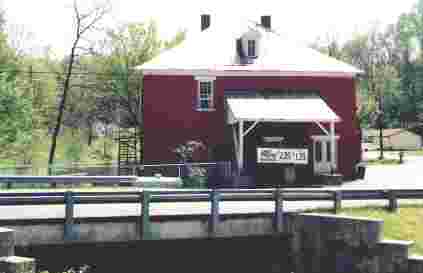 The Pine Grove Company Store is still operating. The wooden section where feed and flour were made is gone.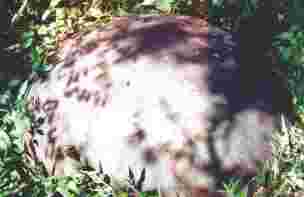 Iron pot from Pine Grove. Two iron pots were cast at Pine Grove Furnace and were used for washing sulfur off the underside of mules working in mines pulling railroad cars. A part of the railroad leading to New Castle went through an old mine shaft. This railroad was the way the iron produced at Pine Grove was taken to the Ohio River at Union Landing. Mules pulled the cars loaded with iron as oxen would not go underground. The iron was off loaded at New Castle and put on the coal train for the river. All this later became the Hanging Rock Railroad. These pots are owned by an individual in Pine Grove.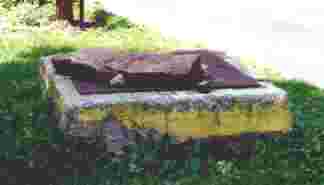 The original well that supplied water for the Iron Master's home and company store still exists. It now has an iron plate over it and is located next to the road.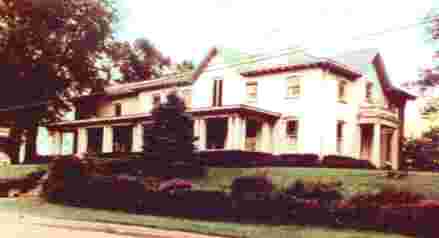 The mansion of Robert Hamilton (who was the Iron Master and owner of Pine Grove Furnace) which was located in Hanging Rock . The mansion has since been torn down.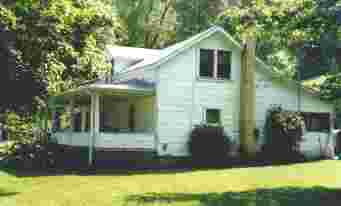 One original two story log cabin that is still being lived in. It was built in 1828. It now has siding on it and rooms have been added. It is located behind the company store and across the road from the furnace site.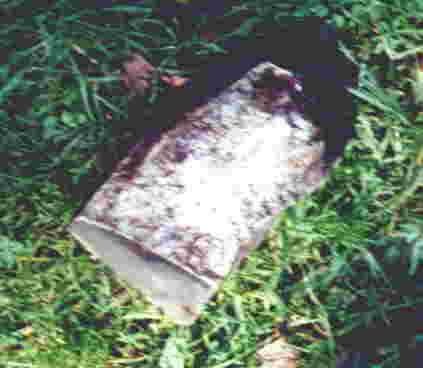 Chunk of iron made at Pine Grove Furnace.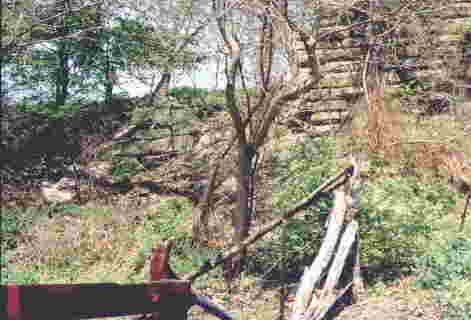 Retaining wall at Pine Grove furnace.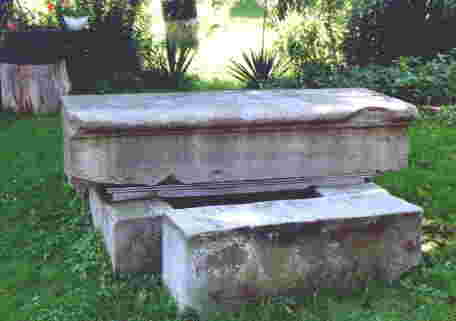 Front steps to the iron master's mansion for the pine grove furnace.
---