Olive Furnace
We need your help to restore this furnace.
Please click here to donate.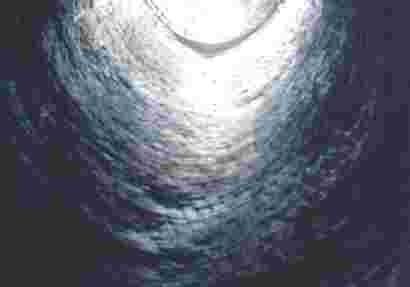 Fire brick lining of Olive Furnace. This furnace has its crucible carved out of the natural rock.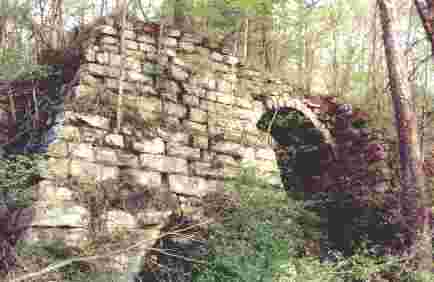 Olive Furnace stack with Roman arch. The path for loading the burden had to pass over an opening between the stock yard and the furnace, so a roman arch was built across that opening.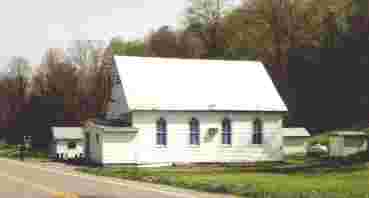 Olive Furnace Church is still being used.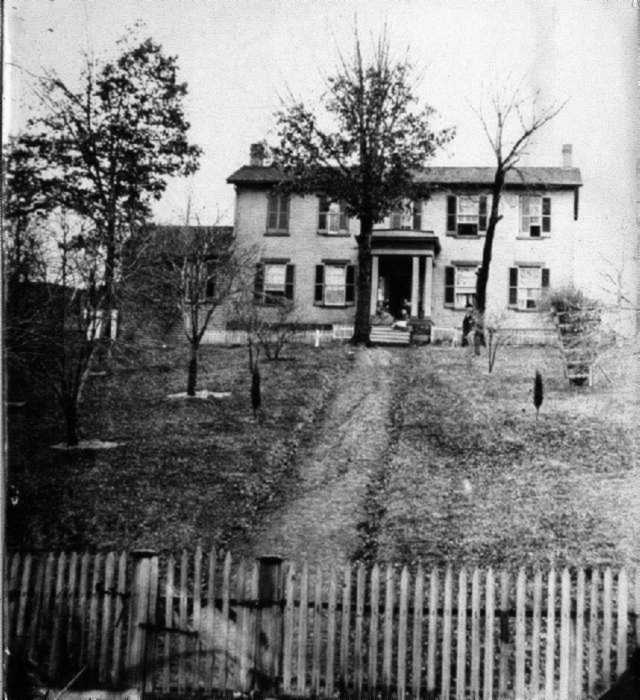 Iron Master's home at Olive Furnace.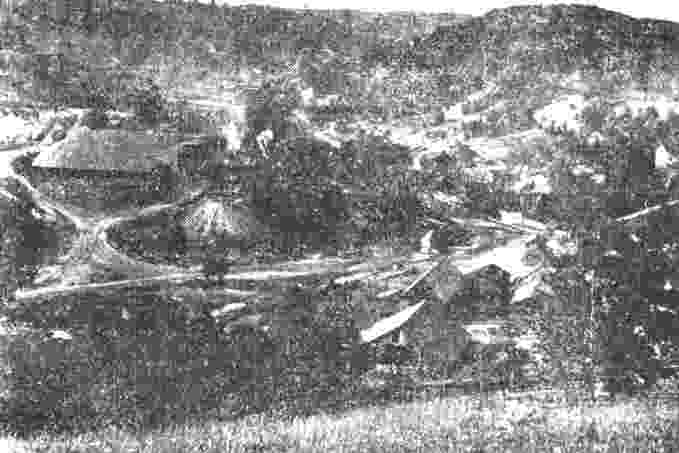 A hillside view of the Olive Furnace operation, which was founded by John Campbell and John Peters. The furnace was located north of Vernon.
---
Statistics

Year Built
1846
In Blast
1847
Blew Out
1910
Torn Down for Scrap Iron
1915
Built By
John Peters,sr, John Campbell,
Madison Cole, William Clements and J.L.Thompson
Daily Tonnage
16
Location
20 miles north of Ironton, Ohio: Section 34 of
Washington Township on Ohio State Route #93.
Remains
The cemetery is still being used.

Now Owned by The Mt Olive Furnace Park Corporation.
---
Copyright 2008 by Amos Hawkins